Installation guide for screensaver - Text Clock.
Step 1: double click the Text Clock.saver from your download, which will popup a window asking for installation, normally I will choose Install for this user only.

Step 2: Scroll download to the bottom, you should find the screensaver Text Clock.saver at the bottom. Select it. If you want to preview, you can move your mouse to the black window, and click the Preview.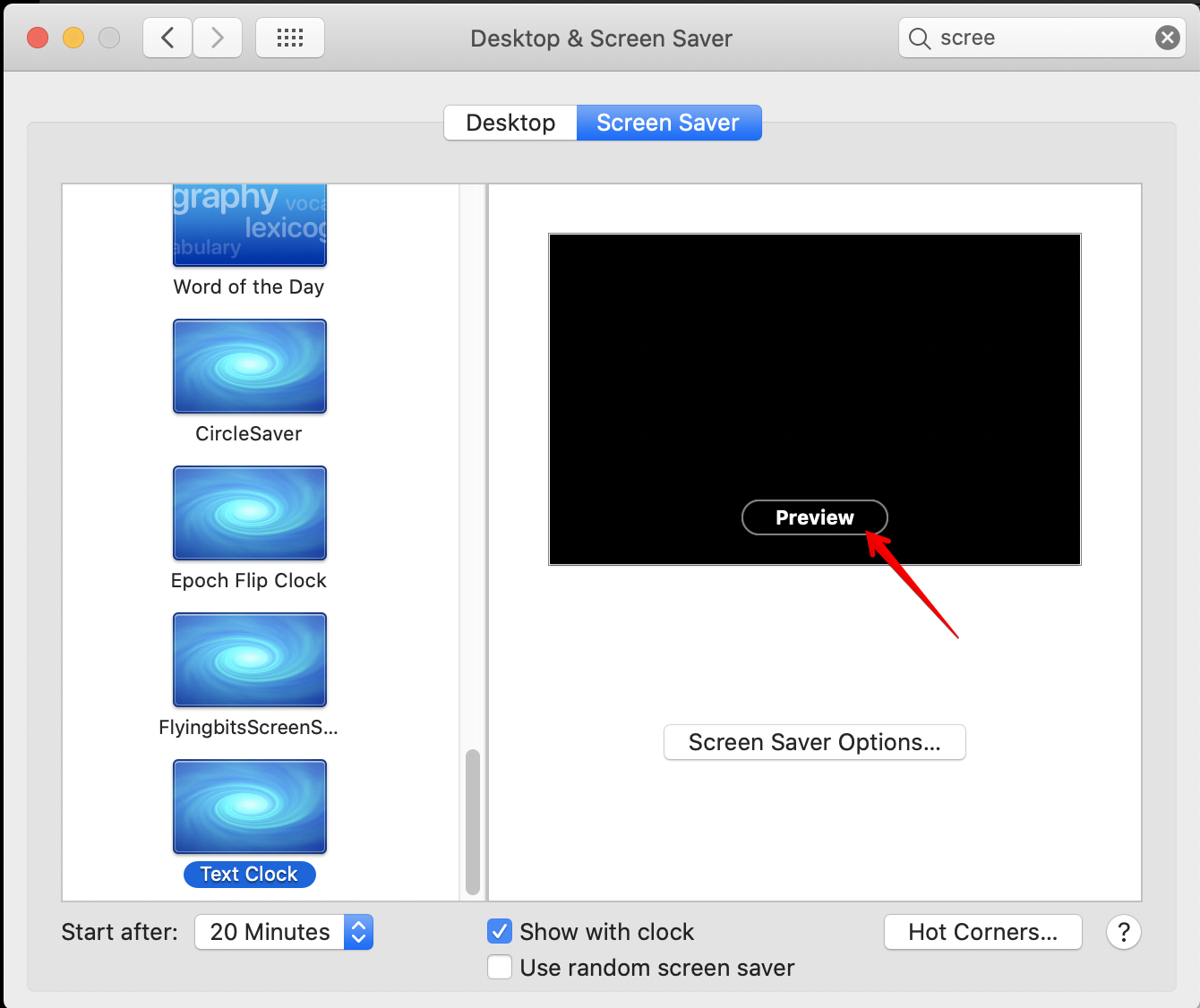 That is it!