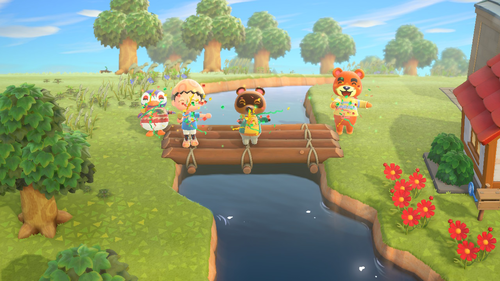 I am the OP on the OZBargin post (link) and also the developer of the AC Pocket Guide (iOS link).
Today (11 Apr 2020) I want to say sorry to you. As for some reason, Google seems have incredible longer review time than usual for new app on the Google Play at the moment, and I am struggling to find some other reliable platforms for you to download and install the Android app.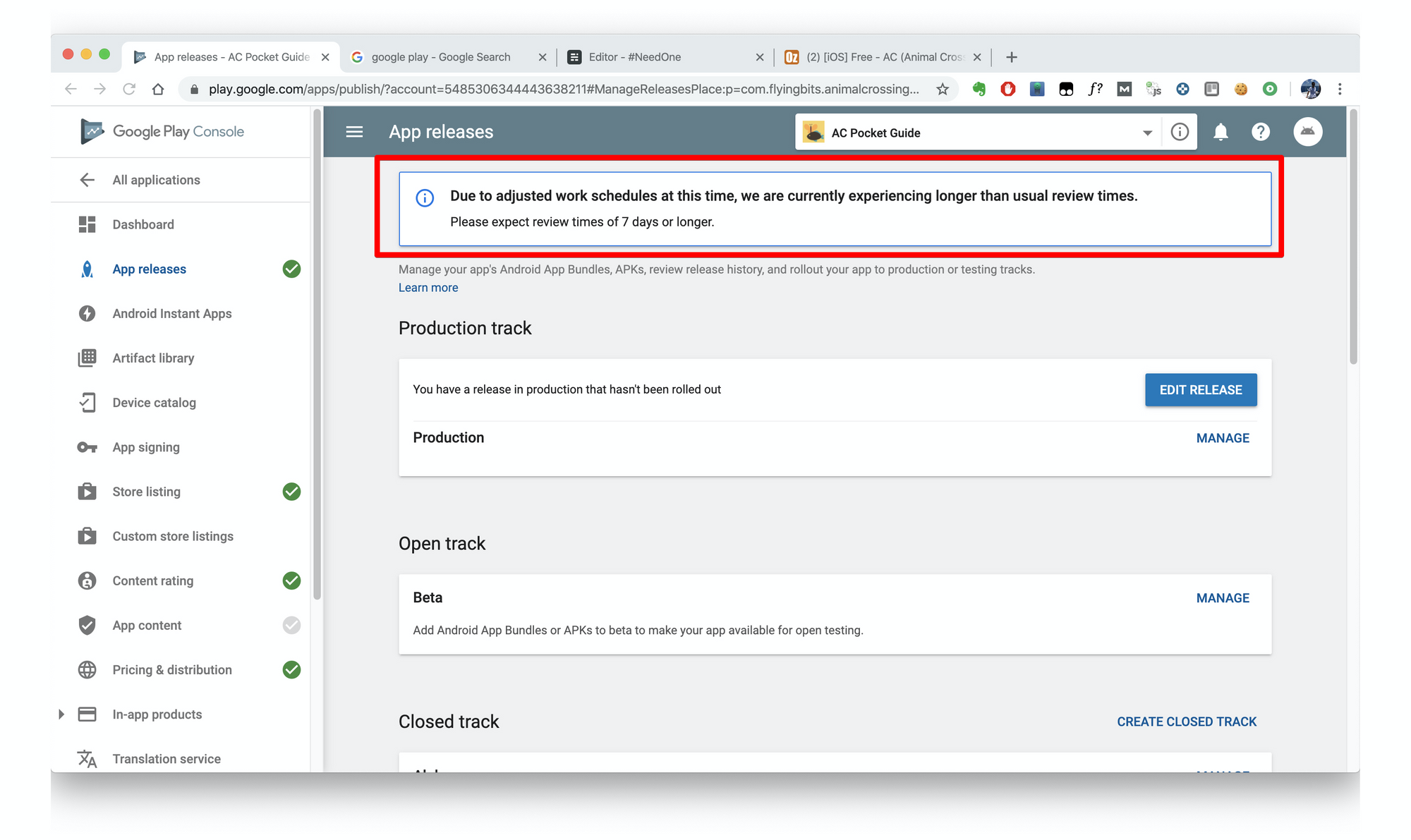 ---
Here is one solution for Android users:
You might want to download the Android app APK yourself during the waiting time for Google's approval.
Download Link: https://play.google.com/store/apps/details?id=com.flyingbits.animalcrossingpocketguide
| Properties | value |
| --- | --- |
| File type | Android |
| Magic | Zip archive data |
| File size | 6.93 MB (7268823 bytes) |
| F-PROT | appended |
| MD5 | 36dad6460d601df5d9840a12b0b5ac0f |
| SHA-1 | e3f7b48717389a75359ec21ad6b1a6e1fd56024f |
| SHA-256 | 98e1ebf172f198993e25fe8edf13dbbdce56344f2d0adcbbe87ab7012d132ebd |
| Vhash | 7910e446645e65081826823abb4b5699 |
| SSDEEP | 196608:yZAi0enwzqCqVfxmcM6sBF+8LzlvilMF2qmyv:yfvnzP5mcMBxJvfF2ev |
More APK virus Scan results details:
https://www.virustotal.com/gui/file/98e1ebf172f198993e25fe8edf13dbbdce56344f2d0adcbbe87ab7012d132ebd/detection

If you have any other suggestions, please email me at [email protected].
---
More importantly:
I will continue to improve both the AC Pocket Guide iOS and Android version at the moment.
iOS: you can filter all the fish and insects by month
iOS/Android: you are able to see possible upcoming fish and insect based on your current time, notification will be sent to you as a reminder if you don't mind.
3. etc
If you want some particular functions (if I can do it), please let me know so we can shared with other AC players:
https://docs.google.com/forms/d/1KxkW2LHMbYL5_-YoBJaa9kAMZkvmCnKwSRIlQMyAjxE/
Hope everyone of you enjoy a safe and happy Easter with social distance, and enjoy games in the long weekend.