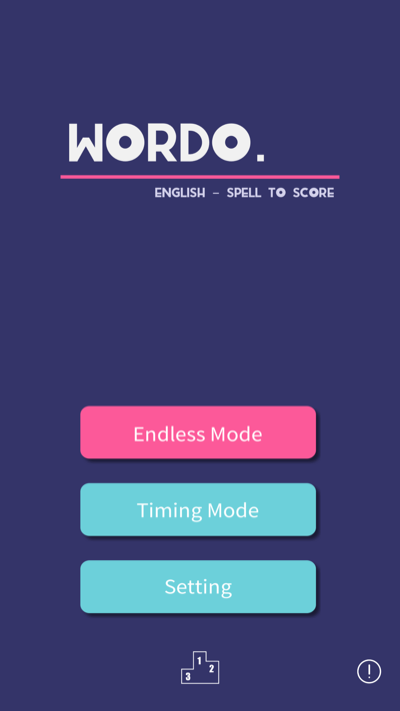 I heard you are good at words and spelling, what about Wordo? A tiny game of finding words with few letters, share your score with your families and friends. Be the top 1.
This is an English words spelling game in your pocket, it is also a sense of accomplishment find out with every word with ONLY 16 letters.
Features:
* NEW word gameplay, good news for word gamer!
* Play offline! No wifi required
* Two gaming modes
* Endless mode:  find as many words as you can, Kill time-no pressure no rush!
* Timing mode: find as many words as you can within 90 seconds
* Shuffle the keypad when you cannot find any new words at no cost* Share your best score with families and friends
* Leave a feedback in Setting, tell us what you thought and we will take action
* FREE: we have a mixed feeling to put this game free, enjoy it
* Suitable for both kids and adults to train spelling skills.
DOWNLOAD NOW! We are working on improving the game, so if you have any question, let us know your thought and tips via Setting in the game or [email protected].
The App download url will be updated once app store approve the app. :)
https://apps.apple.com/app/wordo-spell-to-score/id1492666237